Obituary for Reverend James Porter Stokes
Reverend James Porter Stokes
March 14, 1926
"Only one life, yes only one, now let me say, "Thy will be done. And when at last I'll hear the call, I know I'll say "twas worth it all. Only one life, 'twill soon be past, only what's done for Christ will last. And when I am dying, how happy I'll be, if the lamp of my life has been burned out for Thee." – C.T. Studd

The one life James Porter Stokes was given burned brightly for his Lord. Born on March 14, 1926, he learned early the value of hard work as he delivered dry cleaning, cleaned Greer's Rialto theatre, drove ambulances, ministered to families grieving in Wood's Mortuary, bused students at Furman University, and shoveled coal to heat the entire campus of Louisville, Kentucky's Southern Baptist Theological Seminary. In college, he completely surrendered his life to Christ and devoted himself to doing God's work. Affectionately called "Preacher" Stokes, and often referred to as the "Gentle Giant," for over forty years he pastored churches in Bethune, Blacksburg, and Seneca, SC. His passion in life was to show people the love of Christ and to see their lives transformed by God's forgiving and merciful love. James Porter Stokes conducted his ministry well and inspired many along the way to follow in his footsteps and commit their lives to ministry. Known far and wide for his rendition of the gospel's Christmas Story, his unfaltering memory of scripture will be missed greatly by all who were blessed to hear him recite and preach.
Jim Stokes was a loving and faithful husband, a devoted and nurturing father, a proud grandfather and great grandfather, and a compassionate and caring friend to all who had the privilege to know him. Preacher Stokes attended Greer High School in Greer, SC, earned a Bachelor of Arts degree in English from Furman University in Greenville, SC, and a Master's of Divinity from the Southern Baptist Theological Seminary in Louisville, Kentucky. His ministry included Bethune Baptist Church, Bethune, SC – 1949-1951, First Baptist Church, Blacksburg, SC – 1951-1956, and Seneca Baptist Church, Seneca, SC - 1956-1990. Throughout his years of ministry, he served and was recognized for his distinguished participation in the following: Moderator Beaverdam Baptist Association, General Board of SC Baptist Convention, Director/Teacher for Associational Seminary Extension Center, Trustee for Baptist Hospitals throughout the state of SC, Trustee for Southern Baptist Theological Seminary, Chairman of Oconee County Centennial Observance and a member of Who's Who in the South and Southwest.
James Stokes began serving the Beaverdam Baptist Association in leadership positions one month after arriving at Seneca Baptist on September 2, 1956 and continued until his retirement in April, 1990. He held positions of leadership within the association his entire pastoral career in Seneca. This legacy began at the October 9-10, 1956, Annual Meeting when he was elected to the Executive Committee for a three-year term. Subsequently, he served as Vice-Moderator, Chairman of the Executive Committee, the Long Creek Encampment Committee, and Time, Place and Preacher Committee. By 1970, the "Preacher" was serving as chairman of the "Missions Employment Committee" and made the motion to employ the first associational "missionary," now referred to as Director of Missions. He was elected Vice-Moderator in 1957 and 1964, and was Associational Moderator in 1965 and 1974. He also often served as the 'preacher' for the annual associational meetings. James Stokes chaired and was re-elected to the following committees multiple times throughout his faithful service to the Beaverdam Baptist Association:
Brotherhood Pastor Advisory Committee
Brotherhood World Mission Leader
Budget Committee
Constitution & Bylaws Revision Committee
Cooperative Program and Stewardship Committee
Mutual Fellowship Committee
Nominating Committee
Missions Committee
Program Committee
Seminary Extension Advisory Committee
Seminary Extension Director
Training Union Associate Director

He was the second son of Albert Broadus and Nannie Cora Bright Stokes, brother to Albert Broadus Stokes II, and devoted husband to Marjorie Ussery Stokes for sixty-five years.
He is survived by his children: Dr. James Porter Stokes II (Barbara Hill) of Anderson, SC, Mark Singleton Stokes (Robbi Stubbs) of Clemson, SC, David Thomas Stokes (Jo Crouse) of Seneca, SC, and daughters, Marjorie Nanelle Stokes Cook and Linda Gilliam Moseley( Todd and Landon) of Seneca, SC, nephews Albert Broadus Stokes II (Carol) and Sidney Caughman Stokes (Rhett) of Anderson.
James Porter Stokes was grandfather to Dr. James Porter Stokes III (Merrett James) Joshua Preston Stokes (Julianne Meggs) Dr. Erin Elizabeth Stokes, Samuel McMillan Stokes (Ross Bruce), Brent Keith Schipper (Amy McGill), Cody Alan Schipper (Ashley Hunnicutt), Bradley Thomas Stokes (Dusty Davis), Nathaniel Andrew Stokes (Jessie Stewart), Sarah Elizabeth Stokes, Necia Nanelle Cook Ross (Tripp William Ross), and Wallace Saxon Cook (Courtney Autumn Evans).
He was great-grandfather to Preston Wallace Stokes, Porter William Stokes, Vivian Elizabeth Stokes, Lukas James Stokes, Charlie Jane Stokes, Brentleigh Denise Schipper, Abby Melyn Schipper, John Tyler Spencer, Sheridan Nicole Spencer, Ryals Elizabeth Stokes, Reese Ellen Stokes, James Porter Stokes IV, and Kenna Alex Cook.
Memorials:

Seneca Baptist Church
(www.senecabaptist.org)‎

Lila Doyle Nursing Care Facility
Attn: Foundation Office, 298 Memorial Drive, Seneca, SC 29672
Phone: (864) 885-7675
Website: www.oconeemed.org/services/lila_doyle.aspx‎


Visitation at the residence, 215 West South First Street, Seneca, SC 29678 from 3 – 5 pm, Sunday, February 10, 2019.

A Celebration of Life will be held at 11am, Monday, February 11, 2019 at Seneca Baptist Church.

The family requests no flowers be sent. Memorials to Seneca Baptist Church, www.senecabaptist.org or GHS Lila Doyle Nursing Care Facility, Attention: Foundation Office, 298 Memorial Drive, Seneca, SC 29672

Condolences may be expressed online by visiting www.sandiferfuneralhome.com

SANDIFER FUNERAL HOME IS ASSISTING THE FAMILY
To send flowers or a remembrance gift to the family of Reverend James Porter Stokes, please visit our Tribute Store.
Previous Events
Visitation
Residence of Rev. James Porter Stokes, I
215 West South First Street
Seneca, SC 29678
Celebration Of Life
Seneca Baptist Church
1080 S. Oak Street
Seneca, SC 29678
Memorial Contribution
GHS Lila Doyle Nursing Care Facility
Attn: Foundation Office
298 Memorial Drive
Seneca, SC 29672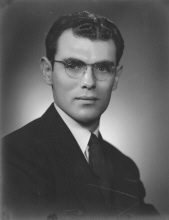 Thank you for sharing your
memory of Reverend James
Provide comfort by sending fresh
flowers from our local florist.
No thanks, please don't show me this again.